Home
Business > Industry Economy > Economy Structure
Economy Structure
As of 2019, the GRDP (gross regional domestic product) is 107.3 trillion won, and the per-capita GRDP is 40.27 million won. This makes Gyeongsangbuk-do the third strongest region in South Korea.
Economically Active Population
The economically active population is 1,496 thousand, which accounts for 65.4% of the population over the age of 15 (2,318 thousand). The number of employed residents is 1,423thousand.(April 2019)
Employment
The primary, secondary, and tertiary industries account for 20.1%, 25.8%, and 54.1% of the employment, respectively, as of 2019.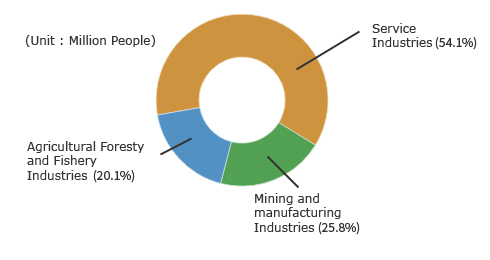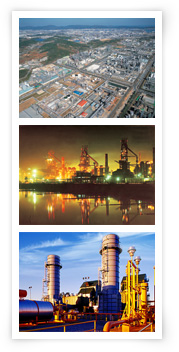 담당부서 :

경상북도청
전화번호 :

1522-0120
업데이트 날짜 :

2021.01.26